Bowen Technique with Mark Lange in Carmarthenshire
The Bowen Therapy is a holistic light touch therapy that allows the body to recharge and balance itself. The Bowen Therapy has achieved registered status with the Complementary and Natural Healthcare Council.
Tom Bowen started the therapy in Australia in the 1950's, and though he only shared his work with a few select people, which has led to it spreading across the globe.
The Bowen Therapy consists of moves across soft tissue. The fingers and thumb apply gentle pressure to effect movement of the tissue. The moves can be performed through light clothing. A unique feature of the treatment is the pauses between each series of moves, which gives the body time to realign itself.
Bowen is difficult to describe, it really needs to be experienced to appreciate the dramatic and relaxing effect the treatment can have on your body.
Because it only involves light touch it is a safe and effective therapy for every age group from 0 to 100! and even pregnant Mothers.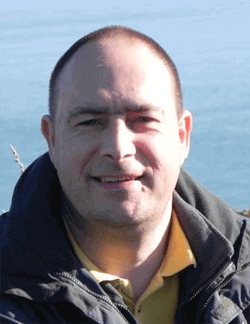 Mark Lange - Bowen Therapists based in Carmarthenshire available here at Malindi Centre by appointment. View website

Mark moved into Wales from Northampton as he feels that this area is more sensitive to the holistic way of life and the treatment of dis-ease and stress.He has been interested in complementary health for some years and trained at the European College of Bowen Studies where he qualified as an Accredited Practitioner.He has also been trained in Dowsing, Allergy Testing and Stress Release through his mother who is an experienced and qualified tutor in a variety of complementary medicines.In October 2000 he qualified in Compass School Feng Shui and has taught basic Feng Shui in his local adult education college.

Mark has been on radio giving advice on complementary health care.His outlook on our health is simple….why wait until we are ill and disease has set in...we should take regular visits to complementary health care where a lot of things would disappear without us even knowing about it. We take our cars in for a service to stop it breaking down….why don't we do the same for our bodies?
Looking for a trusted and established Bowen Therapist based in Carmarthenshire? Email Mark today at This email address is being protected from spambots. You need JavaScript enabled to view it.