Learn Usui Reiki In Wales - Reiki Training in Carmarthenshire, Wales 2022
Learn Reiki Training in Carmarthenshire West Wales or REIKI - IN - WALES is an established School of Reiki for over 10 years at Malindi Centre dedicated to the Principles of the Traditional USUI Method of Reiki Healing.
You can buy Reiki training days or healings online and securely on the links below
You can pay now and we can then arrange a date that suits both parties.

Become accredited certified Traditional Usui Reiki Practitioner/Instructor

Aims of the Reiki Course
The aims are to keep the pure essence of Reiki, to teach, to practice, to encourage and to offer support to all involved in Reiki healing.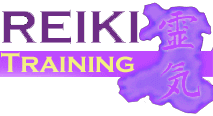 About your Usui Reiki Teacher
Stephanie Jones, Reiki master, believes that the traditional Reiki attunements and the teaching are a special event in a persons life and as such, offers a one to one day of teaching and a practical application to students. This is within Malindi Centre where the energies are pure and the ceremony is treated with great respect. A convenient time is usually arranged and the day starts around 10 am, bring a light lunch and the day finishes usually around 5 pm. A truly energetic day!
---
If you would like to learn more about Reiki and / or how to become a Reiki healer, please ask Stephanie at Malindi Centre who is a Reiki Master of the Usui tradition.

For Reiki Training in Wales Telephone 01559 372 395 Reiki training in Ceredigion & Carmarthenshire West Wales

Stephanie is very happy to travel to outside venues when requested.


REIKI Shares in Carmarthenshire, West Wales

Reiki Shares in Carmarthenshire, West Wales for those already attuned to Reiki and anyone who is interested to learn more
You are welcome to bring friends who would like to know more about Reiki. This is a chance to get together, meet others, and share the Reiki energy and your experiences, and enjoy some healing for yourself!

Held by Reiki Master Teacher or Usui Reiki Tradition and member of the UK Reiki Federation.
These are arranged on demand and advised. Ask for dates throughout 2022. Phone before coming.